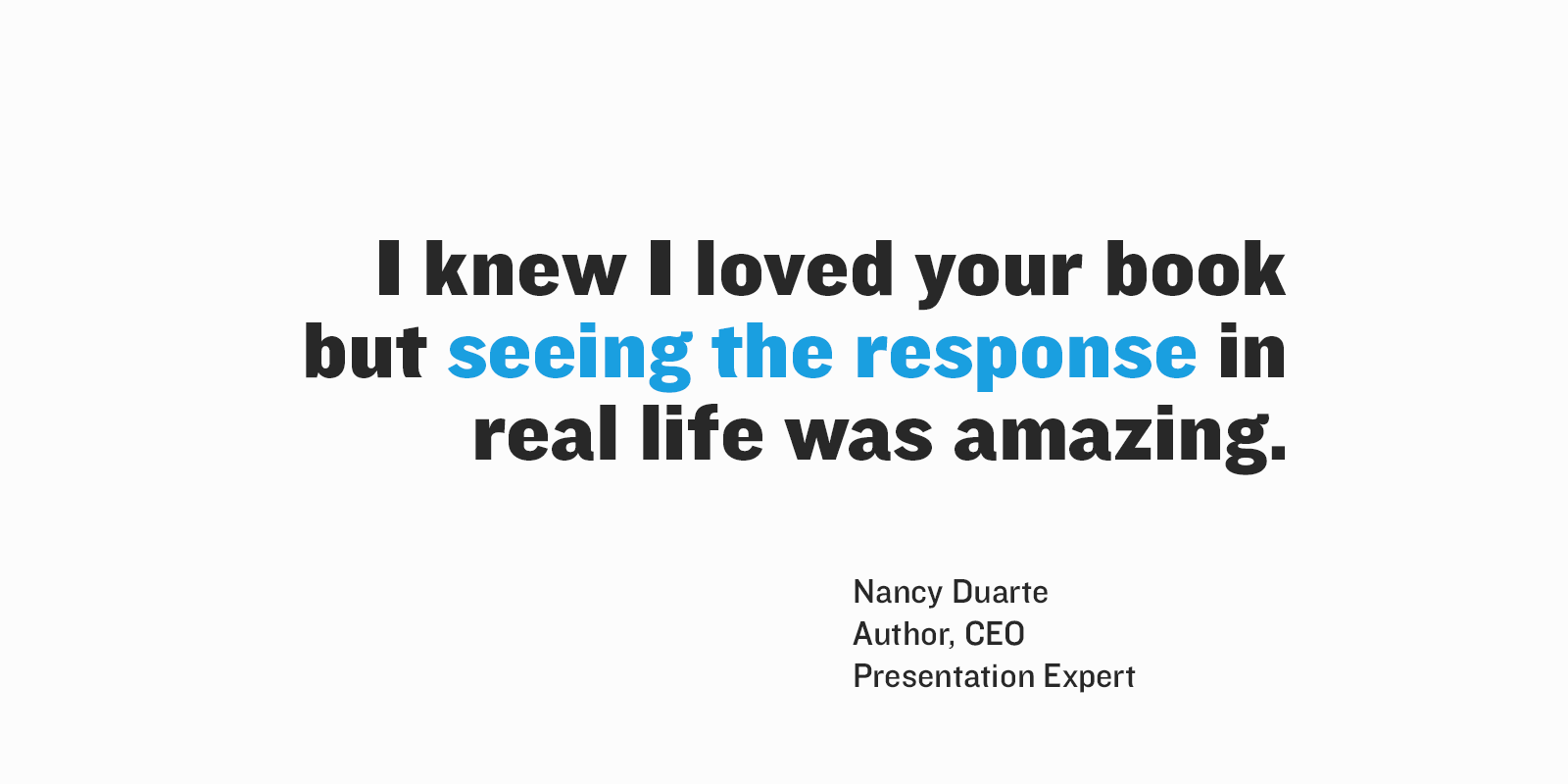 Nothing makes Good Charts come alive like a live presentation about data visualization. In keynotes, I present core concepts from the book and show off plenty of before and after visuals. Sometimes we even transform charts together. Some of the presentations I give include:
What Is a Good Chart?
How Do I Get to Good?
The Dataviz Unicorn Problem
Storytelling with Data
In workshops, we take your real data and visual challenges and spend the day not just transforming those visuals but also learning a framework for how to approach this kind of challenge on your own.
Shoot me a note to learn more about the presentations and workshops I can bring to you or your organization.